Learn how we went from having $460,000 of debt to becoming debt-free in just 4 years.
Are you in debt but unsure how to get out of debt? Or, maybe you've been trying to get out of debt for a while now but haven't had much luck with budgeting.
Find Your Money Master Plan is a step-by-step guide to creating and building wealth from your own successful financial planning strategy. This course explains everything you need to know so you never have to wonder what to do next when handling your money and executing your financial planning strategy.
This course makes living with financial freedom reachable. You can see your finances improve from the start, and the information in this course will help you well into the future.
If you are not living with financial freedom, then you are leaving opportunities on the table.​
Everyone deserves to be successful and live the life that they want to live while being humble and generous.
We started our debt-free journey in November 2017 after racking up tons of debt which included: car loans, medical bills, student loans, and personal loans. We started by being tired of having to make payments to other people instead of keeping our own money.
We decided to look into how to get out of debt fast after hearing that other people have done it. We had always thought debt was normal and we would have debt forever. Plus, we just didn't think it was possible to pay off a large amount of debt in less than 5 years.
Us, being able to pay off almost half a million dollars in less than 5 years?
We surely did not think that would be possible.
So, we started applying different financial strategies to our finances, and they were working. We saw our financial situation completely change every single month.
Now, we reflect on how far we have come and cannot believe the amount of debt we paid off so fast, all while being able to help our audience.
Whether you are just getting started with money management or if you have been focused on personal finance for years, this course will help you with your financial planning strategies.
We have talked to several people about how they have changed their financial strategies, and the answer still surprises us. There are people out there who make good money who are not focused on building wealth.
However, that does not have to be the case.
This step-by-step online course teaches you how to effectively manage your finances while understanding the decisions you make.
We teach you how to create a system for your money and life that will give you a solid foundation to change your life.
And even better, it actually works!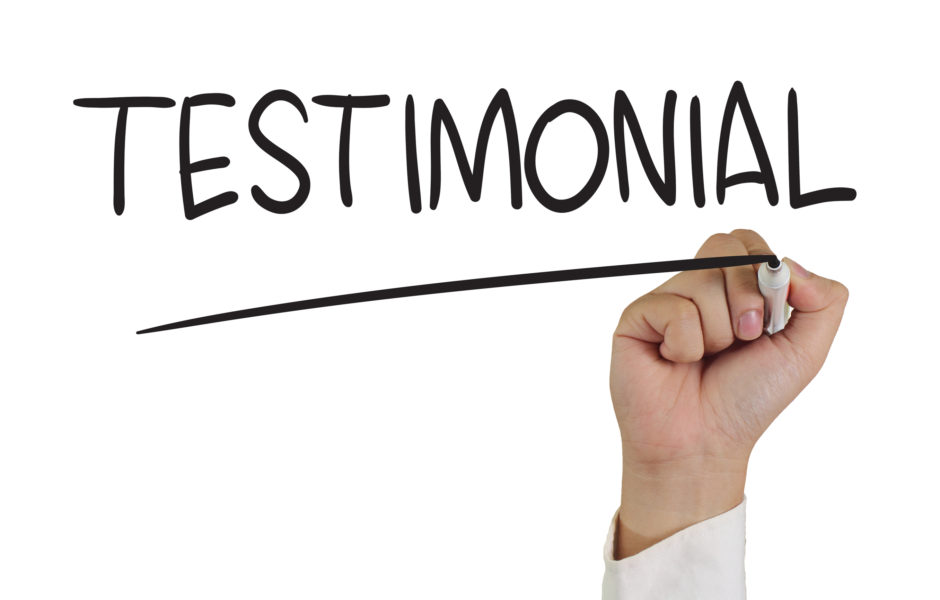 Neiko and Alexis have opened my eyes to being debt-free, something that was right under my nose the entire time. They have helped me understand how I can achieve my goal of financial freedom and not feeling like a slave to a job that I have to go to because of the debt I accrued.
I constantly think about how I want to retire early but also think about the reality that I will not be able to retire for years because of my debt. Thinking about the piles of debt I have made me feel depressed because I have to work a lot to pay my bills and I would be so much older when I could finally retire.
I then realized all l I had to do was manage my money properly to pay off debt, not owe anyone anything, and work as much as I could until my debt is paid off.
When my debt is paid off my dream is to work less and Neiko and Alexis gave me the answers by coaching me on this debt-free journey.
I hope they get a chance to touch as many people as possible the way they touched me. They let me know that there is something very precious to be discovered and that is your freedom from being in debt and letting it control your future.
In life I can have material possessions if I want them, I just have to know how to get them without owing anybody!
I'm no longer depressed. I'm excited because being debt-free is so close now and so is my freedom.
Thank you Neiko and Alexis for opening my eyes!!!
– Norma Woodruff
The step-by-step find your master money plan course that shows you how to manage your finances and become wealthy.​
Here is a screenshot from our financial accounts showing the amount of debt we have paid off:​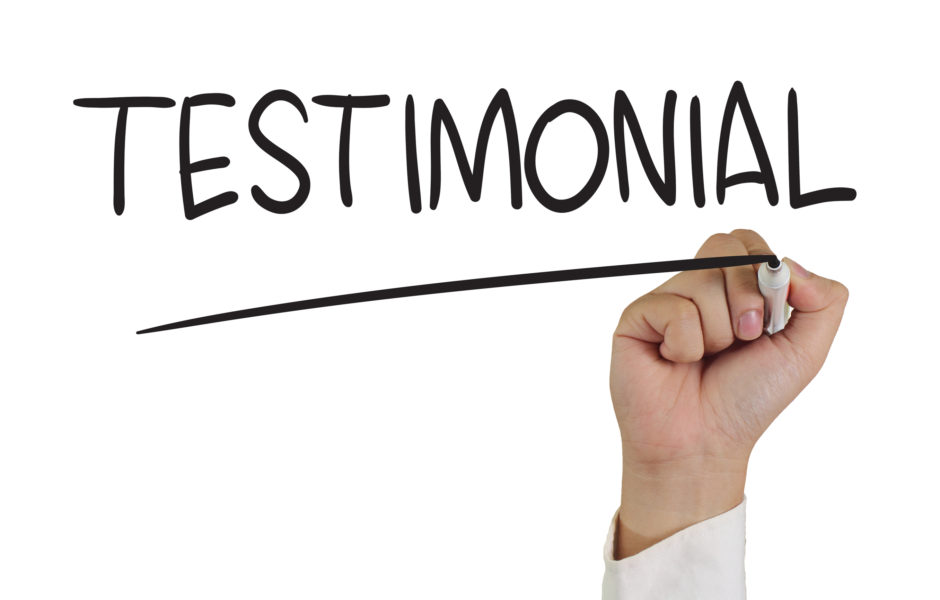 "All of the tips that Neiko & Alexis give are great. You make financial decisions based on your own situation and not someone else's situation. I have made more progress since I have been following the Secret to Finance principles and reading the valuable information.
The more information added to the site, the more I will read. I am out of debt and doing pretty well for myself, but I love learning new information especially when it comes to finances. It's important not just getting out of debt but staying out of debt.
Secret to Finance is my go-to for step-by-step personal finance strategies."​
– Dacia Gilkey
Personal finance isn't as easy as just getting paid and paying bills. This course will teach you exactly what you need to do so you can start building wealth EASILY.


Learn our proven money master plan TODAY!​
Your household NEEDS this course!
A lot of people understand that their finances are important but they tend to skip over money management. They think it's too difficult, that it's hard to get started, that it's too late, or they will get to it later.
We recently surveyed various people and asked how confident they were about their financial knowledge.


The most common answer was either not sure.
Some people even said not confident.


This included several people who have an annual household income of over $100,000.


Most of these people have the same problems. It's simply that they don't realize how much money they're taking away from their future, and many don't know how to approach money management the correct way.


Maybe you've tried managing your finances in the past, but nothing seems to work for you.


Trust us, we know how you feel. When we started focusing on our finances, we felt overwhelmed.
We were afraid to be in debt forever, and we were afraid of not having enough money in retirement.
Now, we've created a strategy that helped us pay off $460,000 in 4 years. And, we're sharing all of our best tips. We've done the hard work and tested all of our methods, so we know what works best.
Now, all you have to do is apply them to your life and money!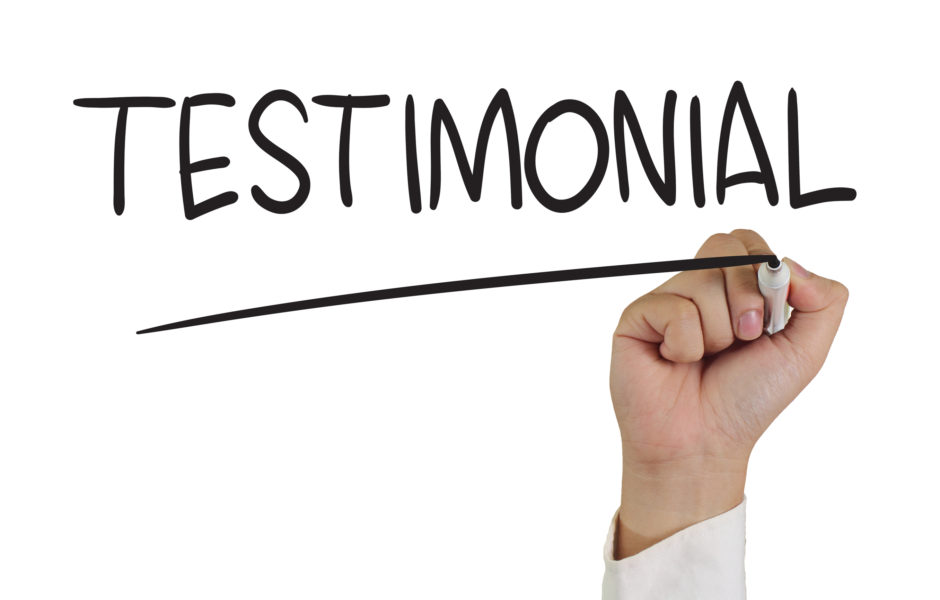 "Thank you Secret to Finance! I have been faithfully following your financial blog from the very beginning and I'm grateful I finally committed.
In that commitment I have successfully paid off $20,000 in debt, created a Christmas fund, moving fund, and my student loans of $38,000 will be done a year from now.
The insight and knowledge your blog has provided, guided me to expand my mind past temporary wants and focus on my future. I'm currently working on short-term goals of purchasing a home at 15 year fixed instead of a traditional 30 year and being completely debt-free May of 2022.
My 16-year-old daughter has also joined my path and purchased her first car cash instead of payments because she too wants to live debt free.
I can't say enough about what I have gained since following Secret to Finance. It has truly been a blessing."
– Tanyka Timmons
This course will show you how to take the complexity out of money and provide you with realistic money strategies and resources to improve your finances.
In this course, there are 6 modules, over 40 lessons, several worksheets, bonuses, free access to a helpful and exclusive Facebook group, and more. We cover everything you need to know about your money, such as:
What personal finance is and the basics of how it works

Why personal finance is great

How to find your 'why' and use your gift to become successful

The exact steps we've taken to pay off $460,000 in debt in just 4 years

How to increase your income

The major strategies you need for personal finance

Different budgeting strategies to help you manage your money

What credit is and if it's important

How to build your savings and have an emergency fund

How to start investing for retirement

How to live with a rich mindset instead of a poor mindset

How your personality impacts how you manage your money

Understand your spending habits
And much, much more!
This course is all about personal finance and money management.
Find Your Money Master Plan is worth so much more than $97 with a value of $997 and this is the lowest price you'll ever see it listed for. Enroll now and learn how to master your money.
TOTAL VALUE: $997
TODAY'S PRICE: $297
Who are the instructors of this course?
My name is Neiko Johnson and I am a former professional baseball player that decided to pursue a career in IT Security after I retired.
I obtained my Master of Business Administration (MBA) and Master of Information Assurance (MSIA) degrees prior to finding my passion for personal finance.
I am the co-founder of Secret to Finance and personal finance has grown to become my primary focus along with wanting to help others take ownership of their finances in order to live with financial freedom.
My name is Alexis Irby-Johnson and I am a general dentist practicing in the Greater Atlanta area.
I began the pursuit of my dental education in 2013 and graduated from Tufts University School of Dental Medicine.
I also earned a Bachelor of Science degree in Biology from Emory University with a minor in Global Health, Culture and Society.
Educating others in personal finance, similar to educating patients in the dental chair, has become a passion for me.
It has been my goal to empower others to take control of their money and lives.
BONUSES
We all love bonuses, right? By purchasing Find Your Master Money Plan you gain access to these helpful bonuses.
Bonus #1: A chance to win our quarterly giveaway of a FREE 1 year membership to Ramsey+ (Dave Ramsey's all-access membership that includes the premium version of the EveryDollar budgeting app and the online course Financial Peace University, $129 value!).
Bonus #2: Access to the private Secret Insider's Facebook group ($150+ value!)
By purchasing this course, you will receive access to the Secret Insider's Community Facebook group. This exclusive group will help you connect with others who are on their journey to win with money so that you can ask questions, learn from others in the community, and offer help of your own.
Bonus #3: Every FYMMP student receives EXCLUSIVE TOOLS to help save and make more money from:
Honey
Rakuten
Swagbucks
Ibotta
Trim (up to $645 savings per year, this alone will pay for the cost of joining in just 6 months)
Survey Junkie
InboxDollars
Product Report Card
Focus Group (earn up to $250 for participating)
Focus Forward (earn up to $150 for participating)
And more!
It's our goal to save/make you more money than it costs to join!
Bonus #4: Online mentoring/feedback from Neiko & Alexis ($150+ value!)
Bonus #6: Money Habits Of The D Personality Type
Bonus #7: Money Habits Of The I Personality Type
Bonus #8: Money Habits Of The S Personality Type
Bonus #9: Money Habits Of The C Personality Type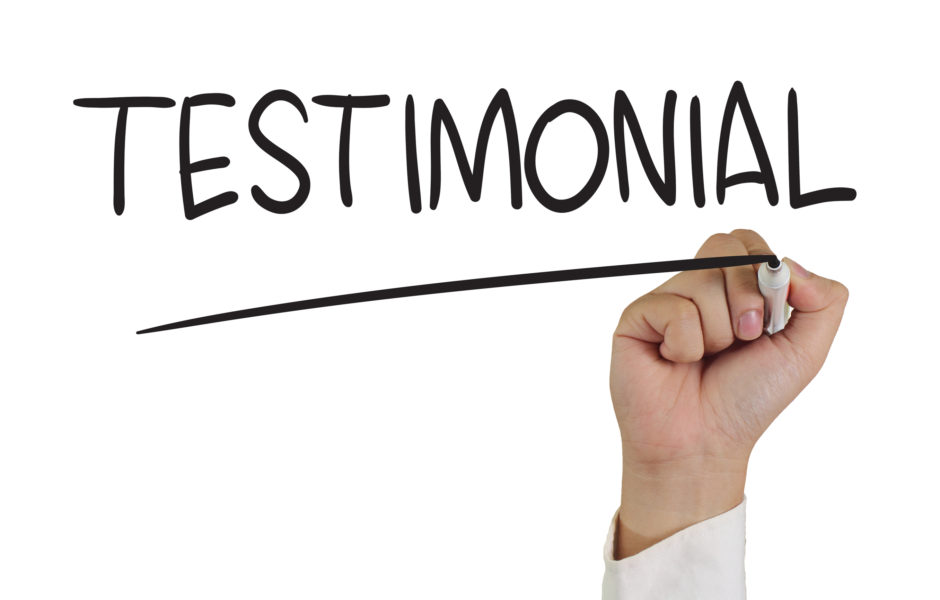 Secret to Finance definitely guided me to manage my credit card debt even through the tough economic times of Covid-19. Neiko & Alexis are able to interpret the larger economic picture as it impacts one's personal financial situation.
They also take an appropriate interest in one's personal life situation while at the same time keeping focused on the identified goals. I love their principles and they are honest, reliable, ethical, and highly recommended.
Thank you so much.
– Xiomara Meyers
Do you want to live with financial freedom? What about build generational WEALTH?
Frequently Asked Questions
When will my access to the course end? 
The great thing about joining the first group is you will have lifetime access to the course, even if the price increases or we add new information. Purchase it now and you will have it forever! 
How long will it take for me to complete the course? 
The course is set up by modules and you will have access to the entire course upon purchase. It's completely online so you can work at your own pace. You can take the entire course in one week or one year, it's completely up to you. We recommend you spend at least 2 hours per week working through the modules, completing homework assignments, and participating with the Secret Insider's Community Facebook Group. Creating a plan to work through the information weekly will help you feel more prepared and not overwhelmed. 
Is this the best course for my situation? 
We suggest everyone take a course to help improve their personal finances and money management. We spent a lot of time creating this course to make sure it would meet your needs. There's something for any person to learn from this course. 
Is this course relevant to me if I'm in a different country? 
Yes, the course was created for people in all countries. Only a small percentage of the course will only apply to Americans in the United States (retirement options). 
How long will the course be available? 
Here's the thing – we don't know. The course will be available until we feel the need to close the enrollment. So, if you're thinking about signing up, we suggest you join the community in the first group especially since you will get lifetime access and the price of the course will likely increase over time.
How is the course content delivered?
Find Your Money Master Plan is a video & text-based course. The course is taught through videos, tutorials, PDFs, Google Docs, and helpful worksheets. We created the course to include written text as it's proven that people retain info better when they are reading and writing — and we want to make sure this content sticks with you! You will receive your login information via email once you complete registration.
What is your refund policy?
We do not offer refunds or exchanges on our digital products and services.
Do you offer an affiliate program?
Yes, we do. Our only requirement is that you have completed our course prior to being an affiliate. This is so we can make sure we have honest reviews and experts promoting it.
Are you a financial advisor?
No, we are not licensed financial or career professionals. The information found in this course is our opinions and should be taken as such. Some content may contain affiliate links or sponsored content – we will never work with a brand or showcase a product that we don't personally use or believe in.
What if my question is not listed?
If you don't see your question listed, please send us an email at [email protected], and we will get you the information you need ASAP!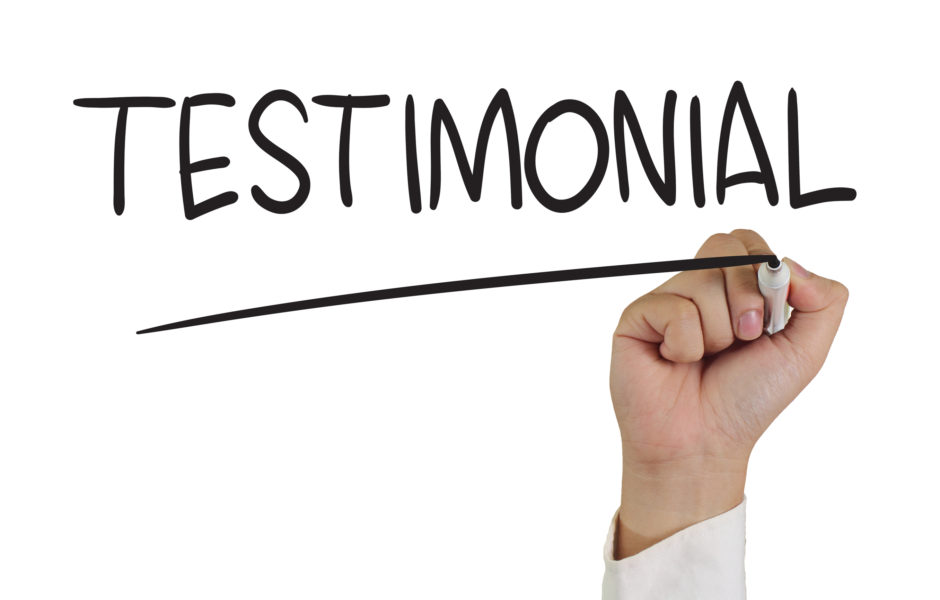 "Alexis has helped me tremendously when it came to paying down my debt. We took pen to paper and broke down my monthly income and documented where my money was going.
With everything written down, we decided together where I could cut costs or eliminate them altogether.
This was discussed at the beginning of the year. So far I have paid off my car, which at the time I owed about $9,000. I have also finished paying off a student loan, which was about $1,200.
Alexis and Secret to Finance has changed my life for the better."
– Lakirra Nelson
Not sure if this course is for you?
Find Your Money Master Plan is perfect for you if want to learn exactly how to:
Pay off debt fast

 

Build your savings

 

Build an emergency fund

 

Budget like a pro

 

Start investing in your 401(k)

Create financial security

Understand your spending habits
Get access to $997 worth of information for only $297.